25th Annual Montessori de Terra Linda Auction
Click here to get YOUR TICKETS NOW!
Montessori de Terra Linda's
25th Anniversary Auction Party
Saturday, May 13, 2017
6:00pm- 11:00pm @ Marin Country Club

If you cannot join us at the Live Auction and still want a chance to bid and win Live or Silent Auction items, please contact Kate (at) mdtl.org for a proxy bid form. And click here to see the some of the gorgeous Classroom Projects and other exciting items up for bid!
---
Thank you for supporting this year's Montessori de Terra Linda annual online auction featuring the best products and attractions from the Bay Area and beyond. The online auction closed on May 7, 2017!
Thank you to all our donors and families who organized donations to support this online Montessori de Terra Linda fundraiser.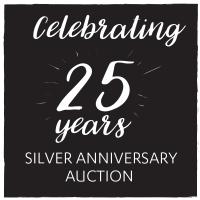 And thank you to all our bidders and winners! Whether you bid on 1 item or 100, your participation helps us build a better school and a better Montessori community. Thank you so much for your support.